Yesterday my little nephew turned 10 months old.
Talk about how time flies!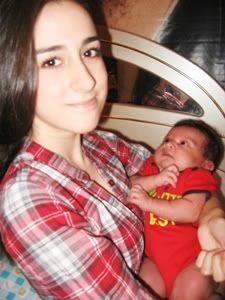 I remember that back in september he fitted in my arms and he'll sleep all day!
No. He doesn't sleep all day now.
He just wants to play around!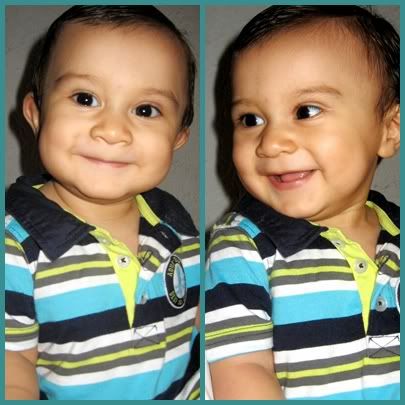 And I'm cool with that! I play with him.
I watch tv with him, but you know Go Diego Go is getting kind of annoying haha.
Back to this No bake cold cake
I remember I'd help my mom make this all the time!
And I'd eat 1 or …. 5 or …. 10 Maria's Cookies

They are good! Don't blame me!
Ingredients:
1/4 Cup Lemon Juice
2 Packages of Maria's Cookies
1 Can Condensed milk
1 Can Evaporated milk
1 Teaspoon Vanilla Extract
1 Cup Regular Milk
Preparation:
With a mixer in a clean bowl, Mix the Evaporated milk until fluffy,
Add the Lemon Juice, Condensed milk and vanilla extract.
Mix 5 minutes on high-speed until it looks kind of like this: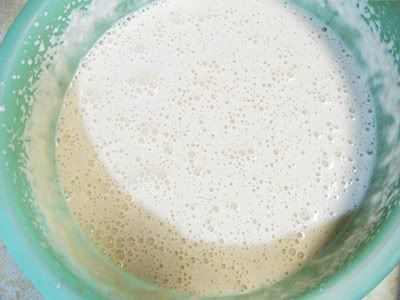 Or more Bubbly.
Get this Mix to the freezer for 5-10 minutes.
While that is on the freezer, Grab a cereal bowl and add 1 cup of milk,Grab the Maria's Cookies and your pyrex.
Now get the mix out of the freezer.
Grab the pyrex and Soak the cookies on the milk one by one placing them on the pyrex until you form a layer of cookies.
Then pour some Mix and then repeat the process, a Layer of cookies and then a layer of the mix until the pyrex is full.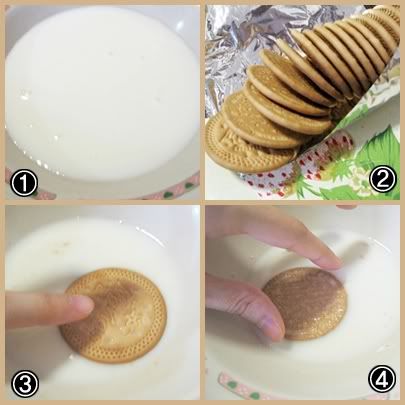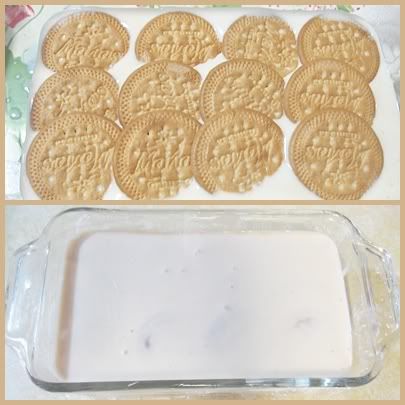 Cover with Film Paper and Refrigerate until served.
(It's better if you leave it in the fridge overnight)
Source: My Mom